Innovation Design Workshop for Corporate
Faced with rapidly changing markets, enterprises have begun to attach importance to internal innovation and change. They not only have to adjust the way of working within the organization, but also must have the ability to deal with more difficult challenges during innovation and transformation. Through a systematic approach, DreamVok helped Pfizer to assume the perspective of customers and reach a consensus on future visions to "redefine" their products and services.
Unlike the internal processes in most companies, we use "service design" and "lean start-up" methods in our workshops and include voices of both customers and business-side stakeholders. Therefore, Pfizer came face-to-face with real customers and listened to their needs, further creating win–win solutions in their future strategies. As a facilitator for businesses to promote innovation and design, DreamVok's design thinking training not only enhances innovative energy but also helps foster consensus in the organization to lay the foundation for strategy implementation.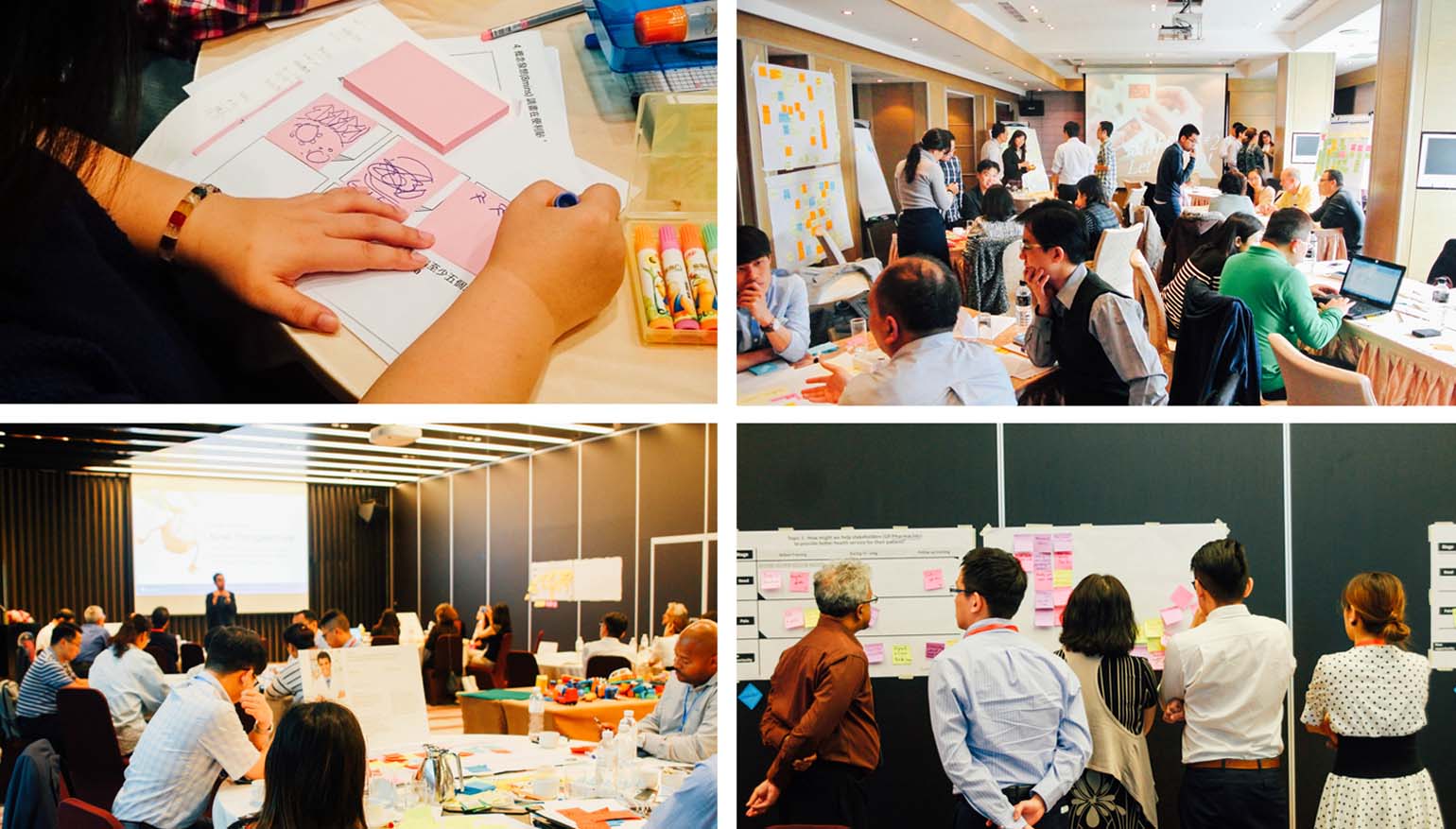 企業創新設計思考工作坊