How to age with good design?
Continuing with the "Research of Next Design for Aging Society," the rapid aging of urban residents brings more gaps in demand and problems. As a design team that guides innovation, we are trying to come up with better design thinking methods to help businesses efficiently produce more advanced designs/services.

高齡產品與服務創新工具組
Currently, there are many innovative and well-established cases and aging design examples from various countries that are worthy of reference. We conducted systematic analysis for a period of time, based on which we have compiled design principles that are helpful to the elderly. From the four dimensions of physical evidence, servicescape, processes, and human-ware, we have produced toolkits that help guide the thinking of R&D teams through a series of questions. The addition of images with text help stimulates creative thinking for service businesses and new 50⁺ elderly innovation partners. In the future, the tools will be further developed to become an online system.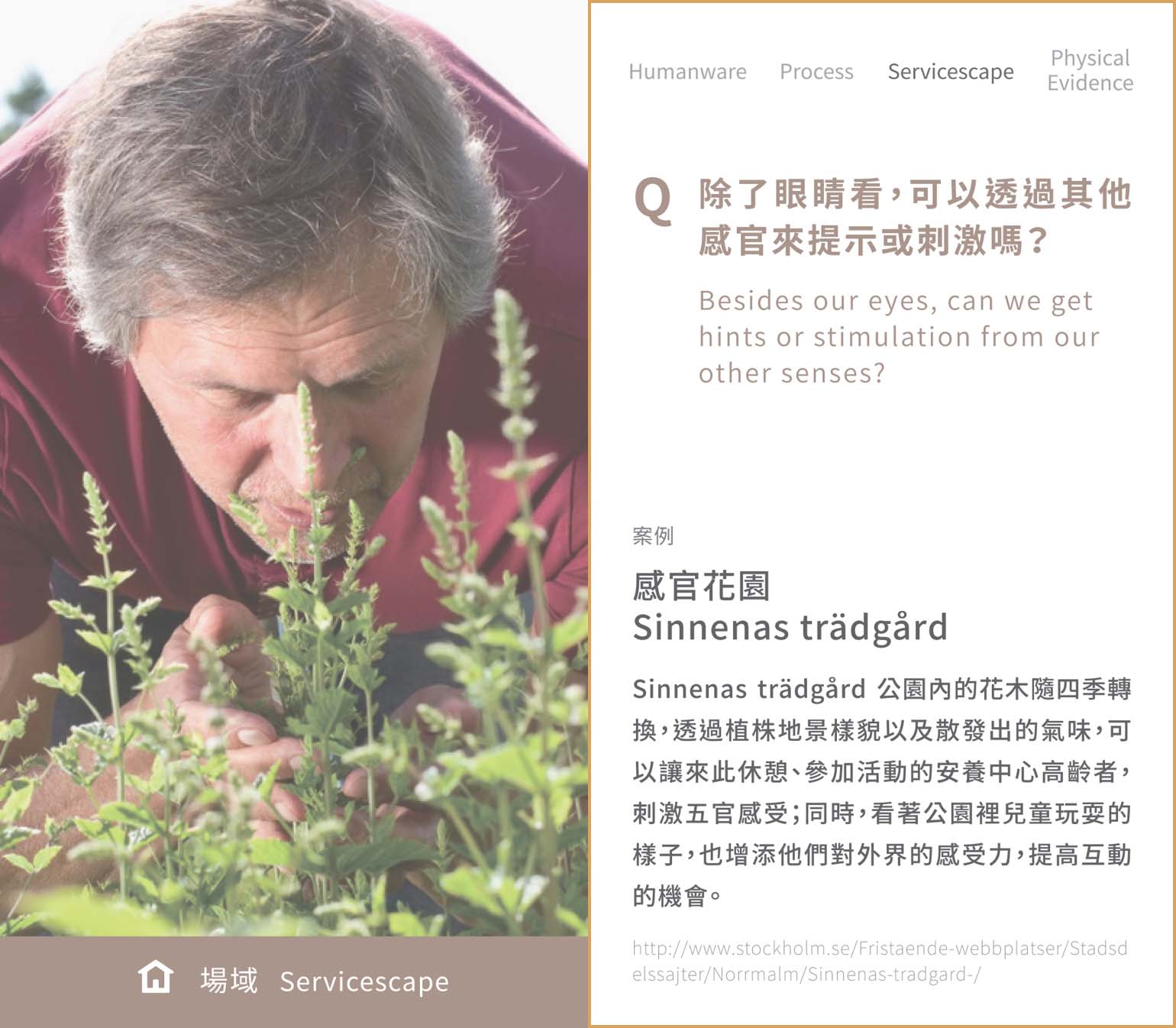 設計原則牌卡