Research of Next Design for Aging Society
In response to the social issue of substantial increase in the elderly population, 5% Design Action and DreamVok undertook the 2016 Taipei World Design Capital International Open-Call Project. We visited many outstanding elderly care institutions in Taipei, Taichung, and Kaohsiung to elucidate the needs of the elderly. Through on-site observation, in-depth interviews, and long-term interaction with front-line staff and key stakeholders, we discovered the needs, pain points, and service gaps of the related stakeholders.
In addition, Taiwan designers and multinational design teams from the Netherlands, Germany, and Denmark were invited to participate in the project tackling the three major topics of "health promotion," "health management," and "health care" in aging cities. Through service design thinking and methods, we incorporated cross-national and inter-cultural brainstorming to develop comprehensive and sustainable design for the aging society.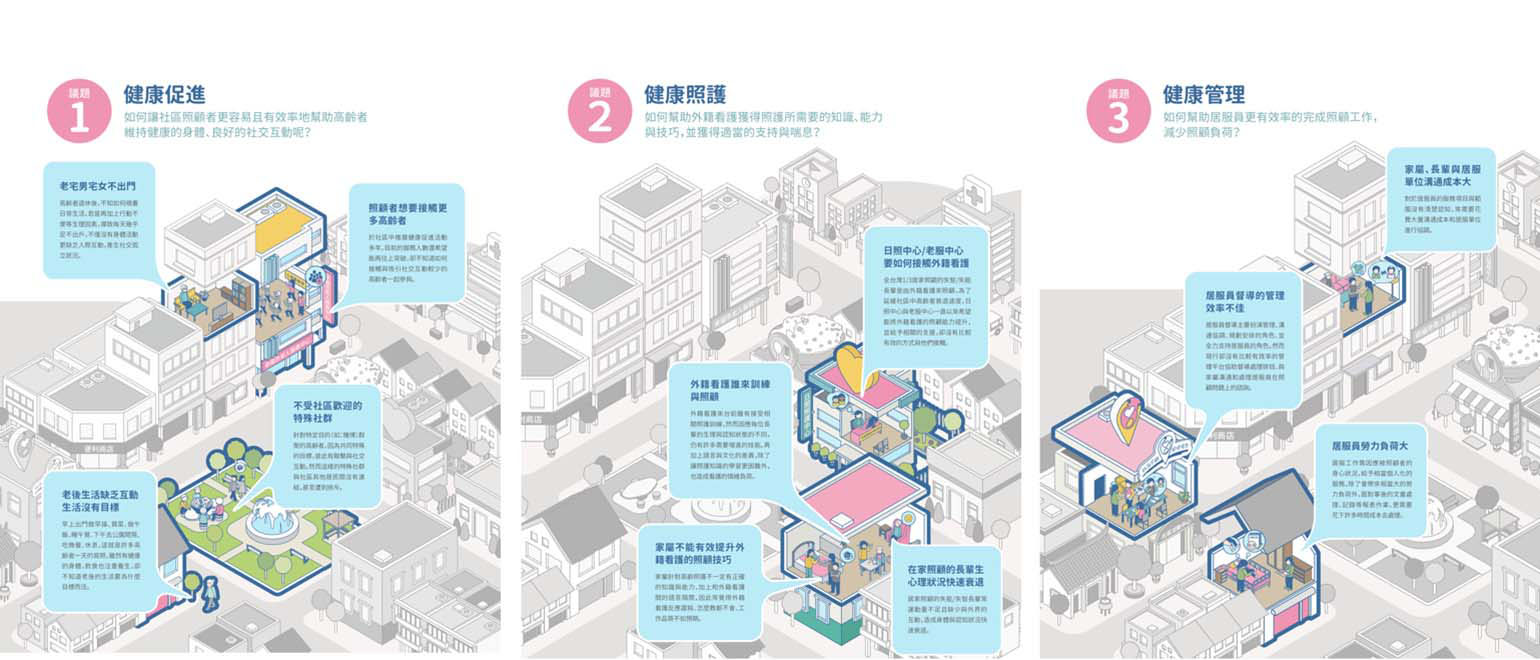 高齡化城市中的 3 大議題
During this project, over 100 elderly representatives, front-line caregivers, family members, organization executives, medical care, and cross-industry representatives participated. The co-creation outcomes included products design, services design, interior design, and activities that were later implemented in more than 12 senior health care organizations all over Taiwan.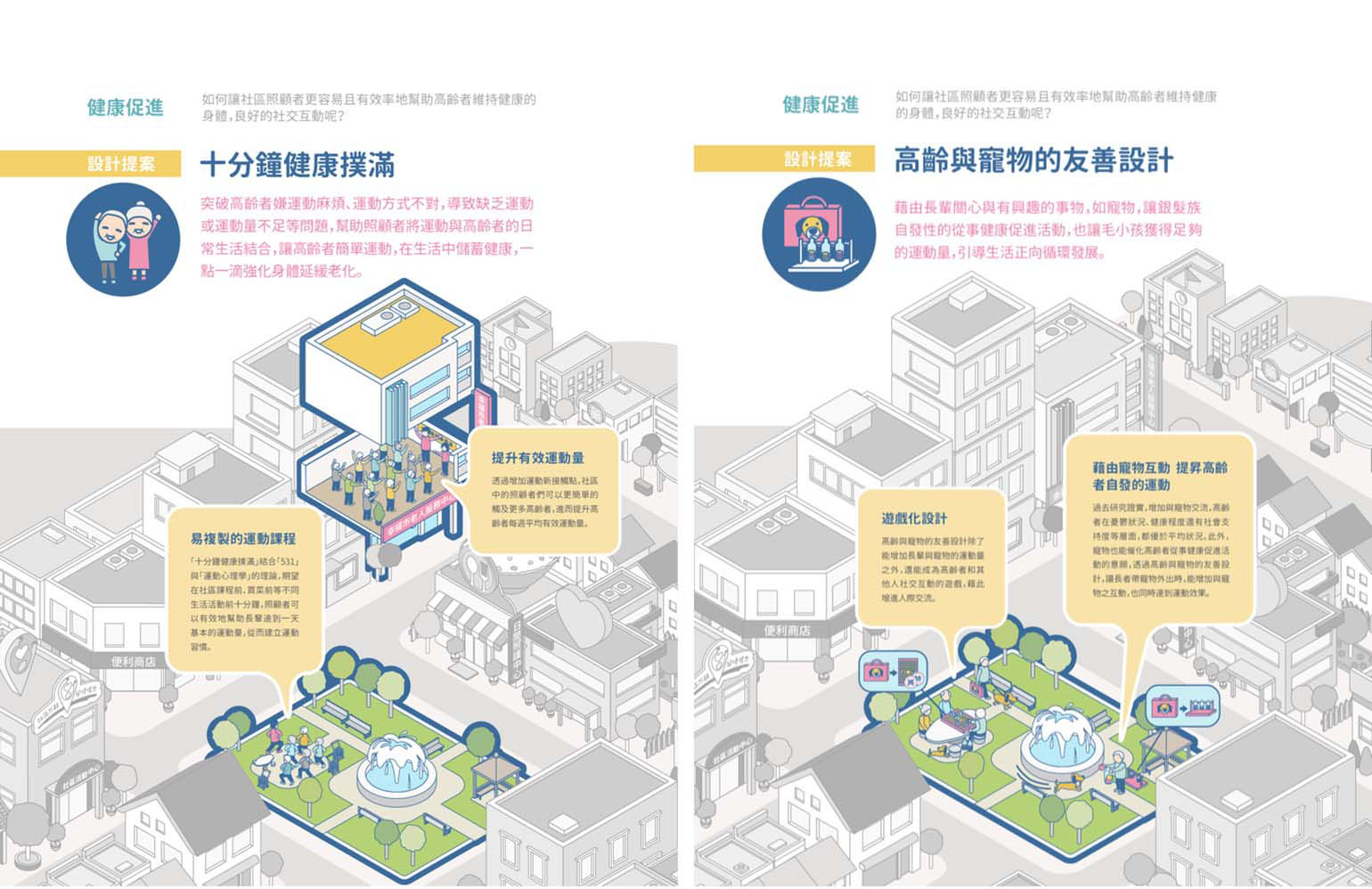 高齡城市創新設計概念