A Global Design Team with R&D DNA
The DreamVokers have long been promoters of innovative design at the ITRI and various R&D institutions. Our diverse backgrounds include design, engineering, marketing, finance, and management, among many others. Therefore, we are exceptional and are more sensitive to future trends, new technology, and multidisciplinary resource integration.

Lead Innovation through Dechnology Methodology
Dechnology's innovative methodologies and tools, which combine service design, business model creation, and technology integration, can help customers systematically develop innovative products, services, and roadmaps for the future, and further redefine their business models. Our rich resume includes over 350 innovative design projects and supporting over 35 products, garnering several international awards.

Outstanding Research, Visualization, and Facilitation Abilities
Not only have we conducted future and user research in more than nine major fields, but also we are experts in conveying important information via visual interfaces. This makes our approach eminently understandable for our clients and serve as a highly effective basis for co-creating facilitation.

Provide One-Stop Brand Innovation Service
We provide clients with one-stop services, from the early stages of innovation strategies, prospective trends, market and customer research and analysis, to new product and service design, technology integration, system development, space planning, legal consultation . That is, we not only provide a total solution for the new businesses and technology distribution, but can ensure coherence of experience as well.

Expert for The Next 50⁺ Products/Services
DreamVok is also a "Design Accelerator" and "Design Investor." With our core innovative design and cross-domain integration capabilities, DreamVok has dedicated itself to linking 50⁺ benchmark brands and start-ups to jointly design and develop innovative products and services for transforming the "Chapter Two" in life.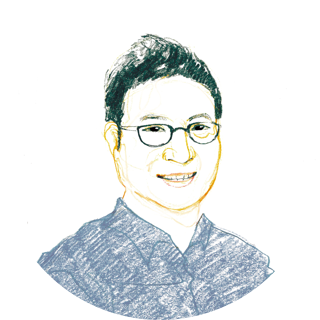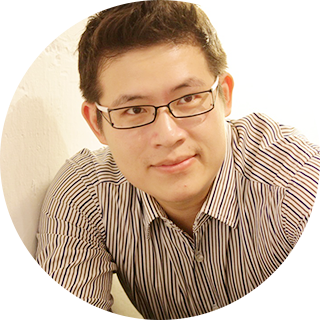 Kevin Yang Ph.D.
CEO
Outstanding Youth / Columnist
Kevin specializes in multidisciplinary design and social innovation and has a background in finance, marketing, and knowledge management. He also founded the 5% Design Action social design platform and was the co-sponsor for Service Design Network Taiwan. His published works include "Service Design Tools and Methods" and "Next Innovative Design for the Future."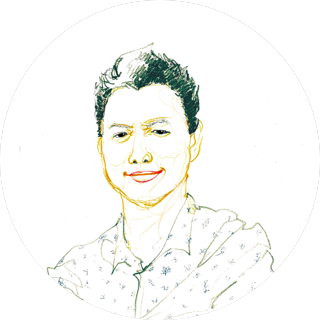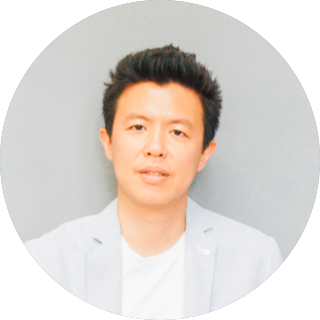 Mike Wu
Technical Director
B-Boy / Father of Two Boys
Mike specializes in service design, design research, technology interpretation and commercialization, and mechatronics engineering. He has practical experience in co-creation facilitation, design research, and technology-based service design.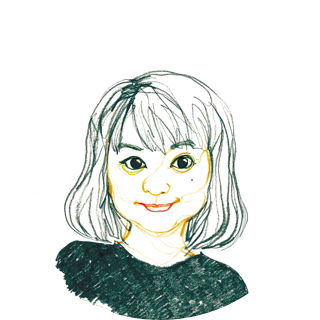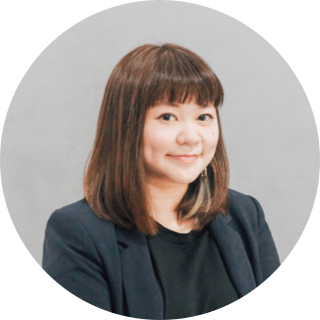 Phoebe Lue
Brand Director
World Traveler / People Person
Phoebe specializes in brand positioning and management, event planning, and product marketing. She has practical experience in multidisciplinary product marketing, design promotion and PR events, industry brand and image transformation packaging, and retail channel brand positioning and planning. Her works have won Golden Pin Design Award and iF Design Award.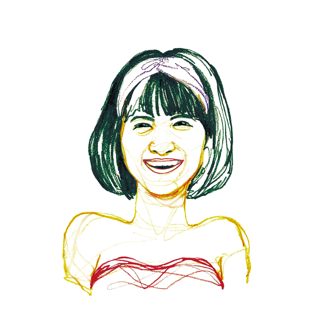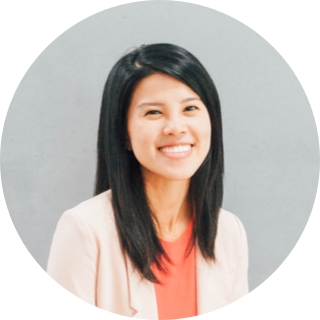 Lori Yang
Senior Service Designer
Outdoor Explorer / Snackaholic
Lori specializes in service design and directing. She has used design methodology to help diverse brands improve and construct innovative services. She is adept in design trend research, user need analysis, business co-creation, and new customer service testing.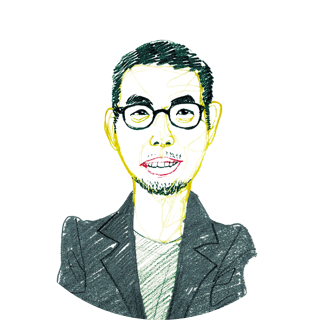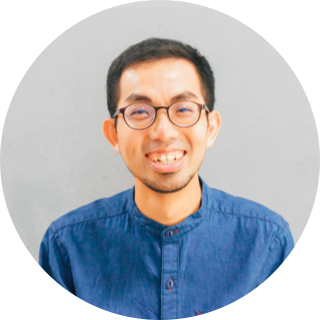 Harlem Huang
Senior Service Designer
American TV Series Enthusiast / Homecook
Harlem specializes in service design and industrial design. In the past, he has implemented design trend research, user needs surveys, multidisciplinary workshops, and has helped brand corporations create new types of customer experiences through co-creation.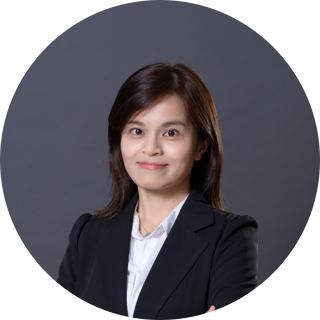 Janie Kan
Legal Consultant
Janie specializes in corporate legal and intellectual property rights laws and provides new companies with business-law-related advice. In the past, she has worked at a law firm's Japanese Department and a software technology company. She is now a lawyer at the Wen Hui Attorneys at Law and has worked as a legal advisor for a number of start-ups, social enterprises and transportation businesses.
Erwin Ou
Product Design Consultant
Erwin specializes in industrial design, technology commercialization, and product marketing. He is currently the Assistant Manager of Qisda and a designer at the BenQ digital design center. He participated in the Dechnology project and his works have won many international design awards including the iF Design Award and Red Dot award.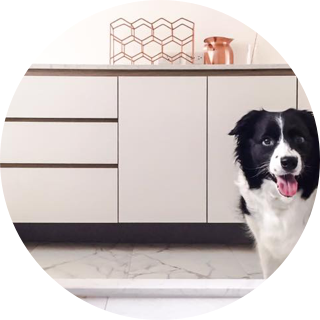 Leap Year Design
Interior Design Consultant
Leap Year Design specializes in space design and display, green space planning, and spatial design. They use natural materials to express the simplicity of spaces, with a special emphasis on pet-friendly designs. Major projects include the WDC Taipei "Design for next aging society" exhibition design; Yong Yi Accounting's space and main visual design; and Boxtory's overall graphic and brand design.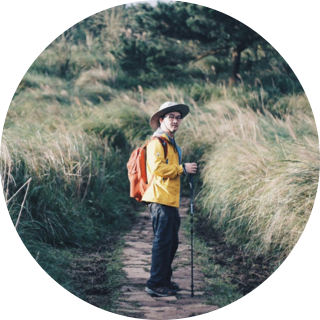 He Feng
Architectural Design Consultant
He Feng specializes in architectural design. Lead architect Wang Shifang's past experience includes roles as project designer for Huang Sheng-Yuan Architects and Manager of Culture at Fieldoffice Architects. He is concerned about environmental land, the creation of space architecture, and user behavior. He often explores the cultural context of urban and rural areas. Major projects include the renovation of the Lung Teh shipbuilding office space, the Taitung crafts exhibition space design, and Jinshan Forest's Xiaogongliao.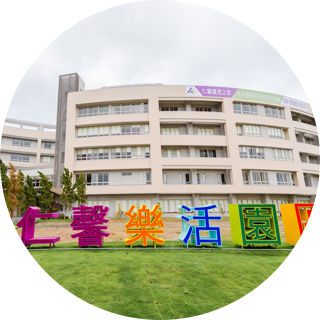 Ren Shin Wellness Park
50⁺ R&D Partner
This living lab – located in the heart of Taiwan's Ren Shin Wellness Park – combines the medical care technology of Kuang Tien General Hospital. It offers nursing homes, day care, and healthcare training centers. In the future, it plans on establishing a dementia area, a dialysis center, and a joint clinic to provide professional elderly care services. In addition, the service concept integrates open and innovative thinking and is committed to creating a new benchmark for health center communities in Asia.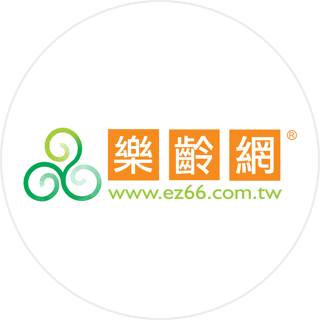 L'elan Enterprise
50⁺ R&D Partner
L'elan Enterprise is Taiwan's first company dedicated to fulfilling the food, clothing, housing, transportation, education, and leisure needs of the elderly. It is committed to establishing a station that can satisfy the physical, mental, and spiritual needs of the elderly. Its goal is to become the top elderly life business platform in the Chinese community.






Leofoo Tourism Group, Taiwan SKAURA, Ministry of Education, National Taiwan University, Taiwan Tech, Kaohsiung Medical University and other R&D institute: Taiwan Textile Research Institute, Metal Industries Research & Development Centre, Automotive Research & Testing Center, Ship and Ocean Industries R&D Center, Food Industry Research and Development Institute, Development Center for Biotechnology.