Dementia Future Care Support System
Today, there is another one person suffering from dementia every 3 seconds around the world, and it is the condition with both the highest direct and indirect care costs. In the past, research and investments on dementia care were focused on patients, often ignoring the crucial role and perspective the caregivers. The heavy care burden causes caregivers and family members a lot of physical/emotional unease, dissatisfaction, and inconvenience.

跨領域專家共創
In order to better understand the needs and pains of caregivers, we visited many dementia health care facilities to observe and conducted in-depth interviews with first-line care workers, patients, and their families. From the study, the key needs of family caregivers and professional caregivers were identified, which led to innovative opportunities for dementia care, and depicted the best care scenarios for the future. After repeated verification, modification, and revalidation of feedback, the team established a concrete and innovative design solution: a smart Dementia Care Assistant.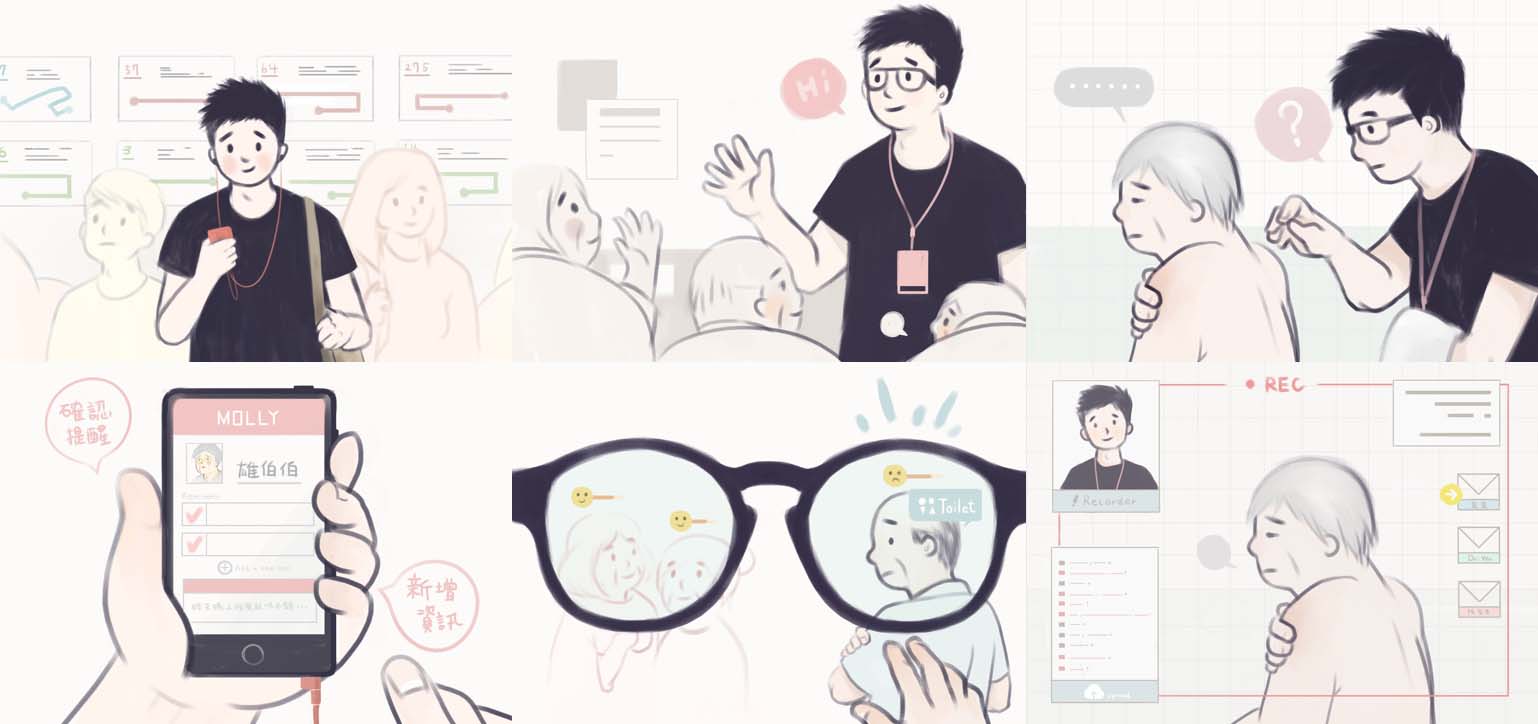 失智症照護的最佳情境
Just like "Skynet" in The Terminator, the smart care system can connect care organizations, communities, and homes. We can create sustainable "Location-based day care services" through design and technology to transform dementia care environments and industry status quo. Afterwards, we worked with the ITRI technology integration team to develop precise technical specifications according to each function and built a roadmap for technology research.